SEC Tech
The SecTEC is a software tool that allows you to test theoretical knowledge of security-related topics using carefully prepared multiple-choice questions. It offers an objective and fair test instrument which meets stringent quality criteria.
The SecTEC is a test consisting of multiple choice questions, the design of which is scientifically based. The evidence of various studies on how to create reliable, objective, fair and valid multiple choice tests which meet both practical and methodological requirements was built into the SecTEC.
In-depth theoretical knowledge in airport security is subject to constant changes due to new regulations and processes and has to be reviewed on a regular basis
CLOSE COLLABORATION WITH EXPERTS
The content of the mutliple choice questions was compiled over the years in close collaborations with test psychologists, authorities, airports and security experts.
SECURITY RELEVANT TEST QUESTIONS
The SecTEC contains by default a range of questions about security relevant topics such as:
Operational aspects of civil aviation
Technical regulations
General security relevant topics
Regulations and legal fundamentals
WIDE RANGE OF POSSIBLE APPLICATIONS
The SecTEC is applicable in many fields where security is a crucial issue: at airports, prisons, nuclear power plants, military and police facilities, etc.
HIGHLY CUSTOMIZABLE SOFTWARE
There is always an option to request individually adapted tests to satisfy special needs and/or to meet national regulations.
How It Works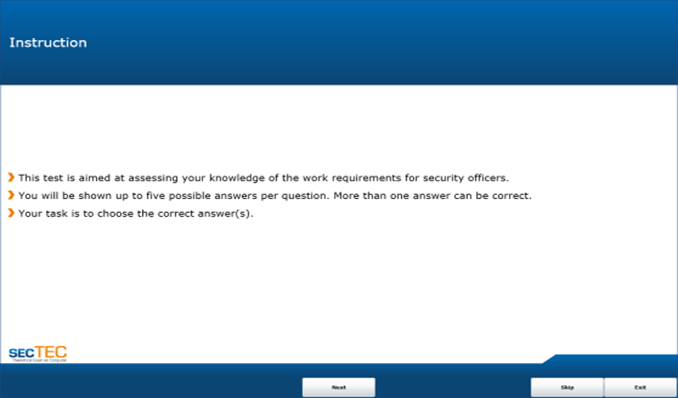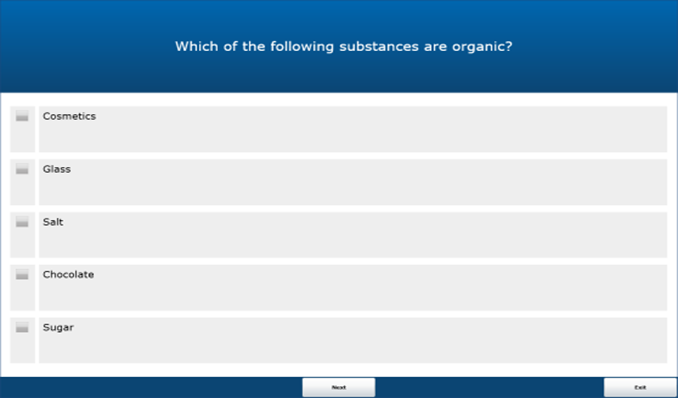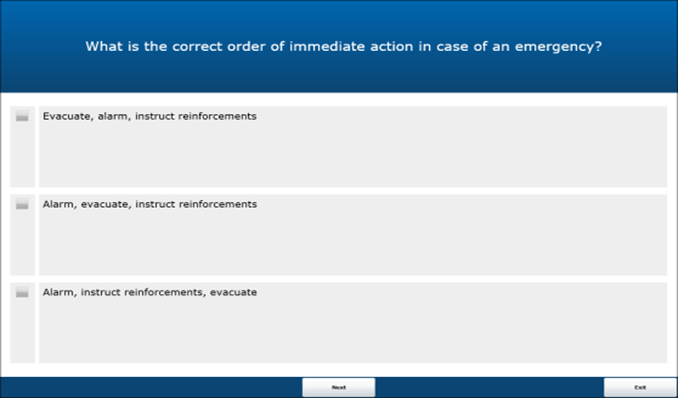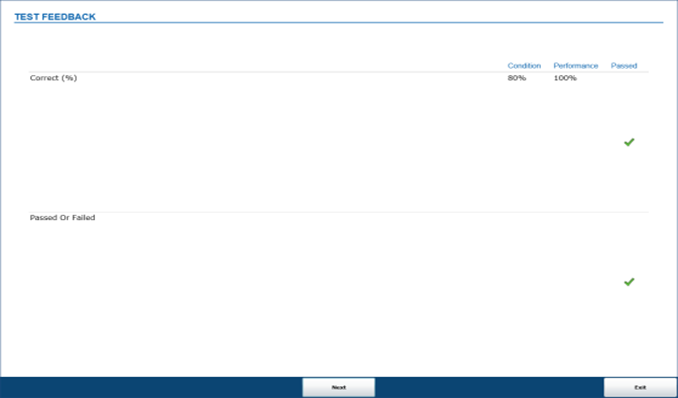 System Requirements
Our software can either be pre-installed on a local workstation (server-client) or be used as a webbased (hosted) solution. We recommend the following system configuration:
Internet connection (1 Mbit/s per user)
Windows Vista SP2 or above
Internet Explorer 9
Microsoft Silverlight 5
Screen resolution 1280×1024
Windows Vista SP2 or above
Internet Explorer 9
Min. screen resolution 1280 x 1024
Microsoft Silverlight 5
Screen resolution 1280×1024
Windows Server 2008 R2
MS IIS 8.5
SQL Server 2012
FAQ
1. How is the theoretical knowledge tested?
The SecTEC consists of several multiple-choice questions. There are three to five possible answers for each question.
2. Are the results of the SecTEC immediately available?
The administrator can see the results immediately. It is also possible to display a result summary upon test completion.
3. How long does it take to complete the SecTEC?
It depends on the number of questions and the test taker. Usually it takes about 20 minutes.
4. How many questions does the SecTEC contain?
There are 40-50 questions per default, but the number of questions can be customized.
5. What does SecTEC stand for?
SecTEC is the abbreviation of Security related Theoretical Exam on Computer. It assesses the knowledge of a participant concerning regulations and processes in his/her work environment.
6. Is there a demo of the SecTEC available?
Yes, a demo version of the SecTEC is available. Please contact your sales partner or CASRA in order to provide you with login credentials.