Walk Through Metal Detectors - WTMD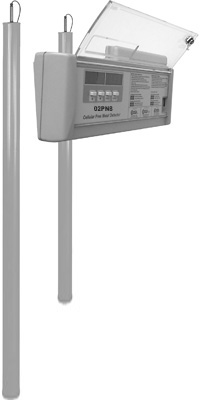 02PN8
This metal detector is the most used in airlock-type cabin entrances: the 02PN8's high levels of sensitivity, discrimination and immunity have been recognized by the type-approval of many institutions.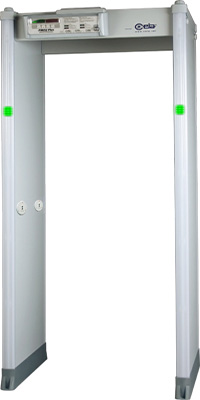 PMD2 Plus
The PMD2 Plus is a zonal Metal Detector characterised by excellent discrimination towards metal personal effects, even when set to high security levels. Thanks to its advanced technology, the PMD2 Plus is a Metal Detector which allows accurate pinpointing of weapons in transit and a high flow rate.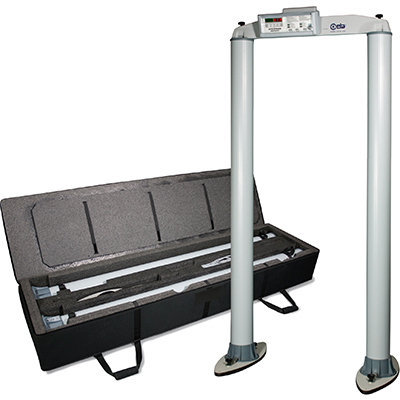 HI-PE/CF Mobile
Portable Walk-Through Metal Detector with Transport Bag and no tools required for assembling; ideal for rental and portable use.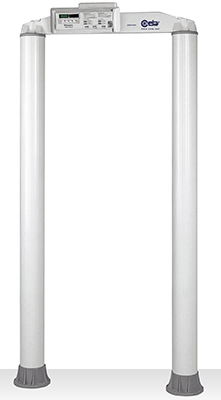 Classic
The column construction, both attractive and compact, allows it to be inserted with ease into public environments such as, for example, schools and discotheques. The Classic Metal Detector has an extremely competitive price/performance ratio.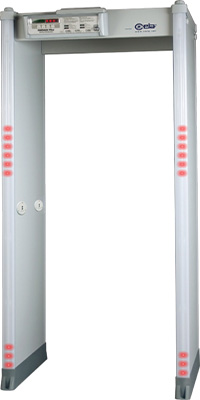 SMD600 Plus
The SMD600 Plus is the first Metal Detector in the market fully compliant with the NIJ-0601.02 Standard, as required in very high sensitivity applications, which also allows very high throughput in high security public screening checkpoints.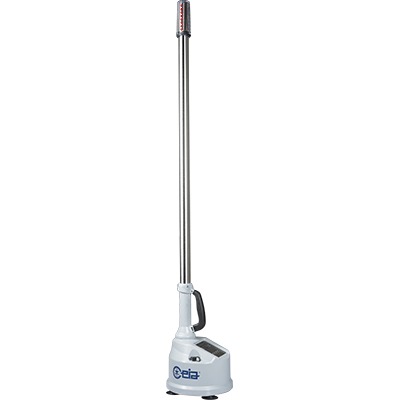 CEIA Pole Detector
This system was designed to detect all cell phones (even when switched off) and other contraband, either on the person or secreted within body cavities.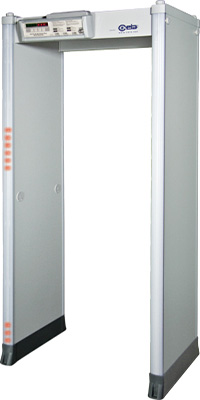 HI-PE Multi Zone
HI-PE Multi Zone is the basic model in this series, and is characterised by being extremely easy to install and use, and by high levels of reliability and immunity to interference from external electromagnetic sources.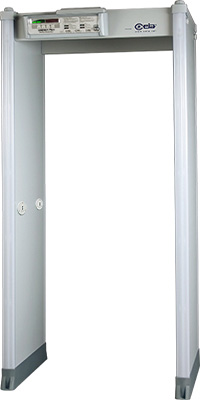 SMD601 Plus
The new SMD601 Plus extends the detection sensitivity of the SMD601 to metal threats previously considered undetectable due to their minimal dimensions and metal composition similar to the ones specified in the new NIJ-0601.03 Standard.
Loss Prevention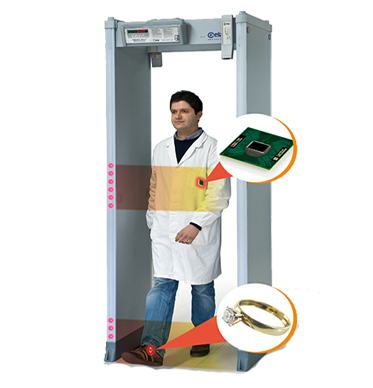 SMD601 PLUS PROFILING
The superior uniformity of the electromagnetic field of the SMD601 Plus Metal Detector provides very consistent metal detection readings on every transit.This ground-breaking capability allows for individual creation of personal metallic signatures or metallic "profiles".